More >
Treasurer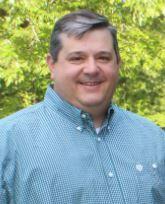 Barry Dean Abney - County Treasurer
Email - fultoncotreasurer@gmail.com
Phone - (870) 895-3522
Cell - (870) 847-5270
Linda Romine - Deputy Treasurer

Office Hours - 8:00 A.M. - 4:30 P.M. Monday-Friday (Excluding Holidays)
The County Treasurer is the disbursement officer of the county and is the unofficial or quasi comptroller. The Treasurer is responsible for the custody and disbursement of funds to the county, school districts, cities, rural fire departments, improvement districts and investments of all county funds.
The Treasurer receives property taxes from the tax collector, county sales tax collections, state turnback funds, 911 Surcharge Fees, State and Federal grant funds, fees, and fines from other county officials and departments, and revenues from various other sources. The Treasurer then distributes these revenues to the various taxing entities and the funds of the county according to rules and regulation set by law.
The Treasurer maintains collateralization of county funds held from FDIC limits and invests funds to maximize interest returns for the County. The Treasurer reconciles bank statements monthly but ensures daily balances are correct between the Treasurer's account ledger and banking ledger.
After the County Clerk's office prepares documentation and files it, the Treasurer signs checks to pay employees and creditors of the county.
The Treasurer assists with the annual budget process by projecting revenues for the upcoming year.
The Treasurer must keep an accurate and detailed account of all receipts and disbursement of the County (ACA 14-15-807) and is required to make a monthly financial report to the Quorum Court on the fiscal condition of the County showing balance on hand (ACA 14-20-105).
The Treasurer is required to charge a two percent commission on all funds coming to his/her office. There are a few exceptions. No commission is allowed for the handling of borrowed money, proceeds of school bond sales, monies collected from insurance losses, Fire Protection premium taxes (Act 833 funds for Fire Departments) and all non-revenue receipts, which is defined as reimbursement of all or a part of payment made by a County (ACA 21-6-302, 6-17-908, 620-221, and 14-284-403). The commission is not kept by the Treasurer but is intended to create a source of revenue (Excess Treasurer's Commission) accruing to the budget. Any excess Treasurer's commission over and above the cost of the annual budget of the Treasurer's General Fund budget shall be redistributed to the various entities that were charged on a pro-rate basis.
Additional duties for the Fulton County Treasurer's office is posting all outgoing mail for the County, with the exception of the Library, and the handling of all accounting procedures associated with the postage duties.

Mailing Address
P.O. Box 759
Salem, AR 72576
HELPFUL WEBSITE LINKS:
Arkansas Department of Finance and Administration
https://www.dfa.arkansas.gov/
ASSOCIATION OF ARKANSAS COUNTIES
1415 WEST THIRD STREET
LITTLE ROCK, AR 72201
PHONE: 501-372-7550
FAX: 501-372-0611